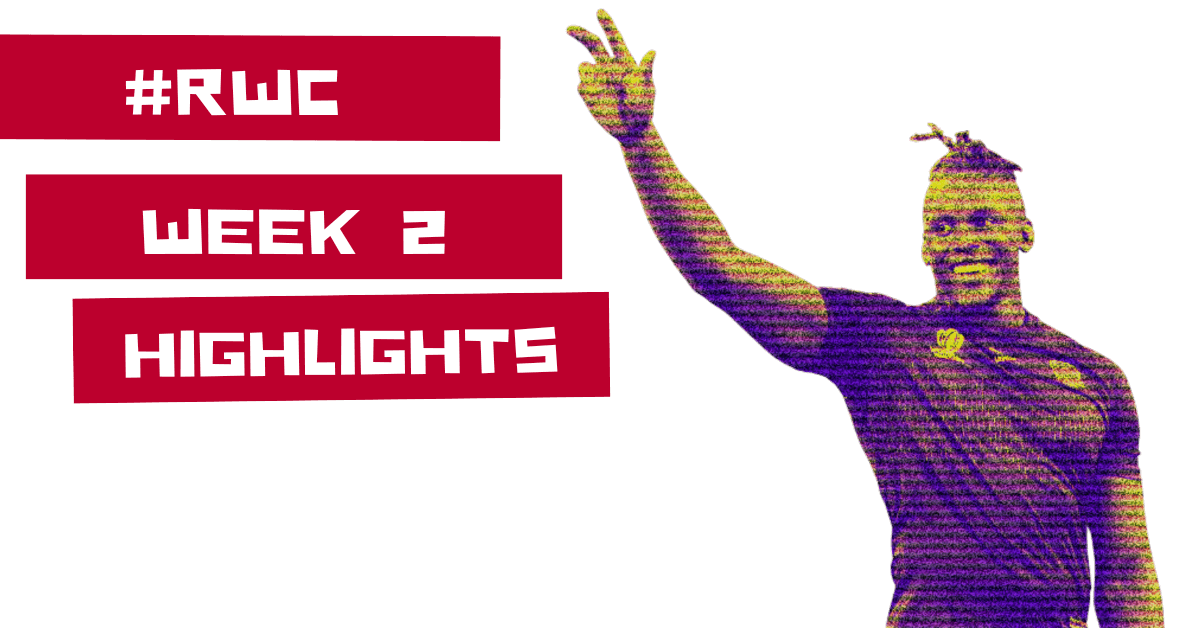 Rugby World Cup 2023 | Video Highlights | Week 2
Week 2 Rugby World Cup Highlights: Unmissable Tries and Memorable Moments!"
Welcome to the electrifying second week of the Rugby World Cup in France! As the tournament intensifies, the excitement on the field reaches new heights. In this post, we've compiled the absolute best highlights for you to relive the magic of this week's action-packed matches including France vs. Uruguay, New Zealand vs. Namibia, Samoa vs. Chile, Wales vs. Portugal, Ireland vs. Tonga, South Africa vs. Romania, South Africa vs Romania, Australia vs. Fiji and England vs. Japan.
But that's not all! Our collection also includes:
The Remarkable Flying Fijians
Watch the Fijian team's outstanding performance as they triumph over Australia, a match that will be remembered for ages
An Emotional Portuguese Anthem
Feel the emotions run high as Portugal's national anthem is sung with pride and passion before a crucial match.
The Very Happy Samoa Team
Celebrate with the joyous Samoa team as they display their enthusiasm and love for the game.
These videos capture the essence of rugby, from breathtaking tries to emotional anthems and the unbridled happiness of the teams. Don't miss out on these unforgettable moments that define the Rugby World Cup in France. Click, watch, and immerse yourself in the thrill of the game!
#Rubgy #RugbyWorldCup #RWC2023 #Highlights
For all results, upcoming fixtures and everything else about the Rugby World Cup 2023 check out our fan guide here.