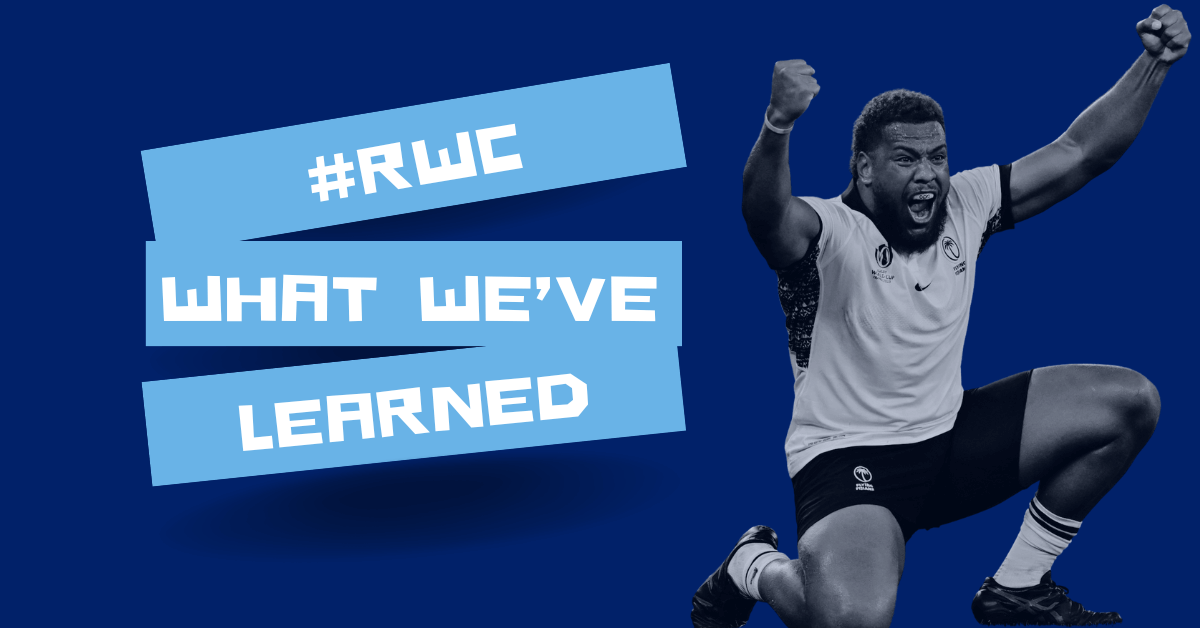 Round Two of the Rugby World Cup 2023: What we learned
In a thrilling match at Stade Geoffroy-Guichard, Fiji pulled off a stunning victory against Australia, ending a 69-year drought with a scoreline of 22-15. Despite their attacking metrics being less impressive compared to their earlier match against Wales, Fiji's ability to convert opportunities outside the 22 proved crucial in securing the win.
Fiji's 88 carries on Sunday marked a significant drop from their week one performance, accompanied by fewer meters gained, line breaks, and less time spent in the opposition's 22. However, their newfound ability to capitalize on scoring opportunities from outside the 22, resulting in 15 points, was the game-changer.
Temo Mayanavanua, Fiji's second-row player, highlighted the team's diverse approach, combining physicality with flair. Fiji impressively ranked third for collision dominance in attack.
In another riveting encounter, Uruguay challenged France at Stade Pierre-Mauroy, with the hosts ultimately clinching a 27-12 victory. France's strategy of kicking for points paid off, scoring 21 points from kicks outside the red zone.
Uruguay, on the other hand, focused on running at the French, keeping the game close in terms of expected points until the final quarter. However, their struggles in the set-piece, losing three out of eight scrums, proved costly.
Wales faced a tough test against Portugal, winning 28-8, with Taulupe Faletau's late try earning them a vital try bonus point in Pool C. Wales displayed their defensive prowess, making 365 tackles, the most in the tournament.

Faletau's impressive chase and tackle were pivotal, and coach Warren Gatland praised his performance, expecting improvement with more game time.
Ireland continued their impressive tournament run with a dominant 59-16 victory over Tonga in Nantes. Bundee Aki earned the Mastercard Player of the Match title, leading in tries, carries, defenders beaten, and meters made.

Ireland's rapid ruck speed, under three seconds, set them apart, although Tonga's physical forward pack provided a formidable challenge.
Ireland's resolute defense, averaging just 11.5 missed tackles per game, limited Tonga to a single entry into the opposition's 22, showcasing their defensive efficiency.
New Zealand maintained their status as a formidable attacking threat, averaging the most line breaks (14.5) after their initial two games. Meanwhile, South Africa surprised with their style of play in France, recording the lowest percentage of pick-and-go carries in the tournament at just five percent.
In the Rugby World Cup 2023, Fiji's historic victory, France's strategic kicking, Ireland's speed dominance, and the continued strength of New Zealand and the unexpected tactics of South Africa are all shaping the narrative of this exciting tournament.
For everything about the Rugby World Cup 2023 check out our guide here.