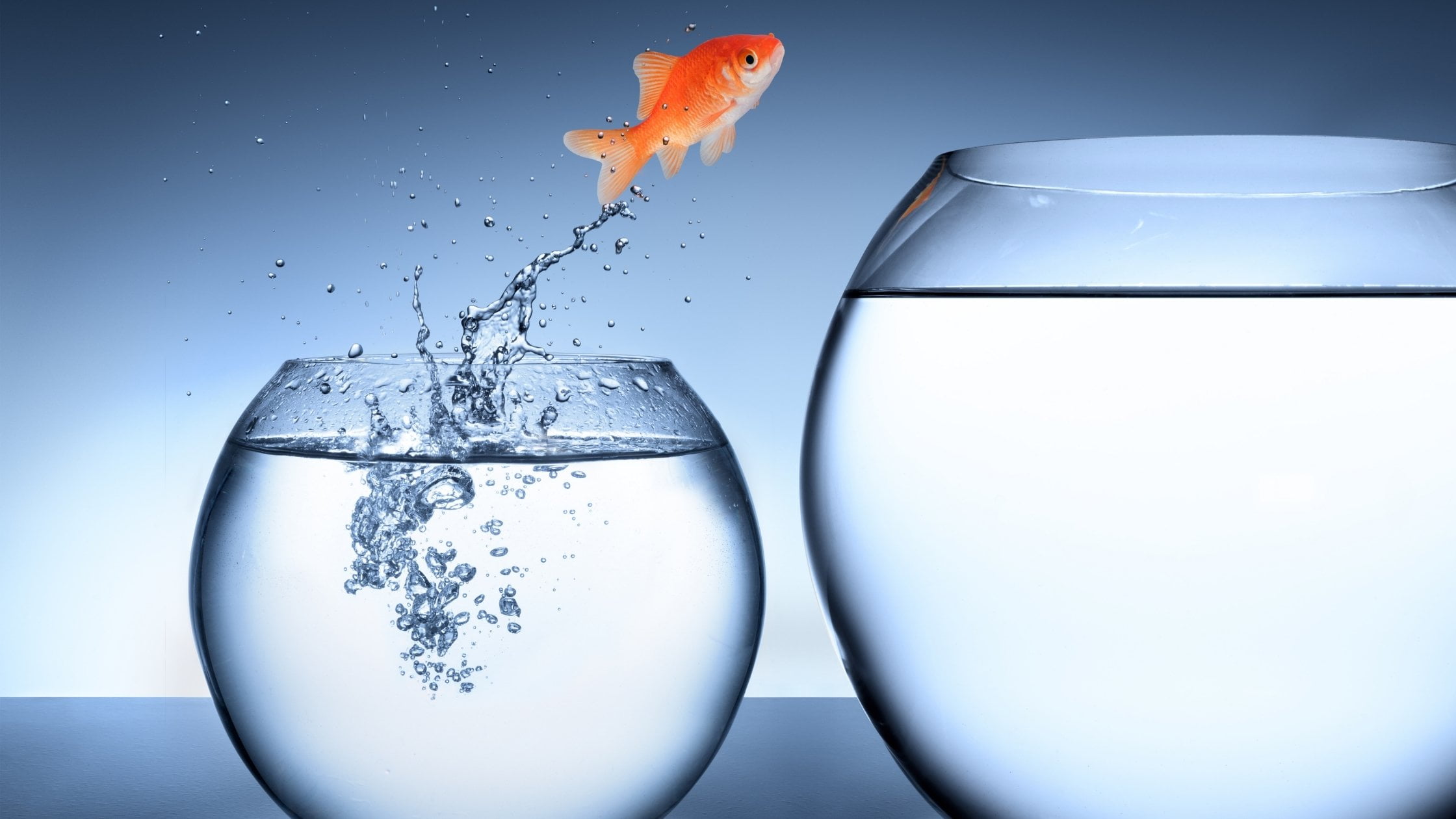 5 (UNIQUE) HABITS THAT WILL MAKE YOU A BETTER RUGBY PLAYER
"You're always one decision away from a totally different life." (Mark Batterson)
Rugby is a tough game that requires intense physical and mental preparation but for many, level-depending, a bit of training with the teammates on the field and the odd gym session under the week seems enough effort to perform successfully at the weekend.
Undoubtedly, if you ask some of the more ambitious players and coaches as well as the scientists, they are all confident that there is a lot more needed to raise the stakes and to truly become a consistently stronger competitor.
Sports science is offering a ton of research about all sorts of training methods and programs all directly linked to rugby and other sports. Without a doubt, it's worth challenging the "status quo" by adding other rugby-related activities to the routine.
New Paths
In this blog article, we'll deviate from the norm by introducing some strategies that you may already know a bit about but haven't tried because they seem irrelevant in a rugby context. Looking for different approaches may be beneficial, exciting, and a great deal of fun.
We want to encourage you to become a better player by introducing five habits that may initially sound strange, but all of them are proven over time to boost the athlete by improving various aspects of your life.
It is important to integrate any new method into a coherent plan, so we recommend encouraging you or your players (if you are a coach) to try out the different strategies. Tune in to these as optional tools, not as a replacement.
Thus, starting with all five methods at the same time is not essential. Set up a method that sounds feasible and try to follow it for at least three weeks.
At 7 Bamboos Rugby our mission is to see the athletes not just as running, passing, kicking, and tackling individuals, but to coach with a holistic approach, trying to figure out how to improve in all aspects on and off the field with all available resources. To find out more about our coaching click here.
Yoga and rugby could not be more different from each other on both ends of the fitness spectrum. One is very inward, soothing, and restorative; the other is fast-paced, intense, and often rough. Yet despite their dramatic differences, they come together with surprising compatibility.
More and more rugby players are practicing yoga as a means to improve their performance on the rugby pitch. Yoga has been found to help players with balancing, flexibility, strength, and conditioning, all of which reduce the risk of injury and create a more efficient recovery.
Yoga can provide both physical and mental benefits, including increased strength and lung capacity on the physical side and enhanced focus in the mental arena.
It allows athletes to become more aware of what's happening in their bodies so that they can better identify potential problems and prevent injury.
Yoga is a great way to relax and focus the mind, but it also can be a great way to get a mental boost in the lead-up to big games and tournaments.
Many athletes use yoga to help them focus and get their minds in the right place before they have to sustain the pressure of an 80-minute match or a competitive 7s tournament.
What's the best way to start practicing yoga?
Due to its ever-growing popularity, you'll find plenty of yoga studios across the country. However, there is no need to pay for a class and teacher, to begin with.
YouTube is one of the best sources not just for beginners but also for advanced yogis. You'll find plenty of quality content on the web with many follow-along well-instructed videos for all stages. One of the best channels is Yoga with Kassandra.
When is the best time to do it?
While there is no specific time you shouldn't do Yoga, for many it's a great part of a morning routine since it helps to loosen up the muscles in the body while improving mental clarity and even increasing energy within the body.
"A mind that is not under control is a mind that makes mistakes—mistakes that could prevent you from winning." (Dr. Keim, Sport & Performance Psychologist)
Meditation is often incorporated into the practice of Yoga, which is known for its various benefits. Meditation can be especially helpful for those athletes that want to take their minds off their injuries and improve their focus. These athletes can also be able to use meditation to help them diminish negative thoughts that prevent them from succeeding.
It almost seems too good to be true to receive all the benefits from such a straightforward tool. Athletes are flocking to meditation due to its prominence as a practice that can reduce anxiety and clear the mind.
Meditation can be accomplished in many ways, but one of the most popular techniques and formats is going to a quiet area and staying there with the feet closed and the eyes closed.
Stress reduction one of the main benefits of meditation is vital for optimal performance. Playing rugby under stress has been proven to negatively impact performance.
On the contrary, being relaxed and centered increases the ability to remain calm under pressure and also improves focus and concentration. By consistently practicing meditation, your body will learn how to relax in stressful situations, build self-confidence and ultimately achieve a more positive mindset.
We can all agree about how much better we feel after a good night's rest. Particularly as it has been proven that a lack of sleep can lead to weight gain, mood disturbances, higher levels of anxiety/depression, reduced ability to focus/concentrate, and poor motor control.
Athletes who consistently practice meditation can more quickly recharge their bodies and recover from injury quicker.
What's the best way to start practicing meditation?
The easiest way to start meditating is by a so-called guided meditation. Streaming platforms like Spotify offer a comprehensive selection of many guided meditations.
You may need to experiment a bit in order to find a meditation guide that suits you and gets you in the right mood, but once you find the right guide, be sure to practice it regularly. Apps like Headspace and Calm are among the many useful tools available.
When is the best time to do it?
Like yoga, meditation does not require many accessories and can be done in around 5-10 minutes (or more if you wish). For that reason, a great deal of athletes prefers to practice it before a competition. It can also be an excellent addition to your daily routine to promote clear thinking and a positive mental state.
Ice baths and cold showers are part of an established routine for many athletes from all types of sports, particularly as a means of recovery. The "plunge," though, has received large popularity far beyond the sports community, and you would be hard-pressed to find reasons not to want to do this regularly. Especially through Wim Hof (if you don't know him yet, google his name) is a star in the domain of ice baths.
Cold water can lead to a number of health benefits, including boosting your immune system. The increased white blood cell count can improve the overall health of your system.
Coldwater showers are a great way to get your metabolism going. Studies have shown that a cold shower can burn up to 200 calories. This is because the cold water causes your body to work harder and causes an increased activation in brown adipose tissue (good fat) which is used to generate heat and insulate us against the cold. It's the type of fat we want and kicking it into action boosts metabolism.
One of the most important benefits for athletes is improved muscle recovery. Coldwater immersion for sports performance is well documented and widely practiced by high-performance athletes who need rapid recovery.
Ice baths are extremely useful following exercise or training, but if not obtainable, a cold shower likewise performs well.
Our sympathetic nervous system is stimulated by cold weather, resulting in the activation of our "fight or flight" response that causes a release of adrenaline. This causes a rush of hormones after a cold shower, a fact that leaves us refreshed afterward.
What's the best way to start ice bathing?
The best way to begin this process is to have cold showers in the morning. But be careful, it must be begun little by little and carefully. A good approach is to start with a warm shower and then gradually decrease the water temperature.
Shower your feet first and work your way up. As you become acclimated, start your day by showering for 2 minutes in cold water and as part of your post-training routine.
When is the best time to do it?
The mornings are great due to the kick you get from them. But as it is meant to be a great recovery tool, it should be done after every training session and match.
Finding time to volunteer on top of other responsibilities and commitments in daily life can be challenging. However, volunteering can be a significant help to others, both worthy causes and the local community, but it'll also be a big help to you, the volunteer.
Studies have shown that giving to others can benefit both your physical and psychological health. It will help you deal with stress, maintain mental health, keep you psychologically stimulated, and provide a sense of purpose.
While it's true that the more you're willing to lend your time, the more significant benefits you'll experience, volunteering doesn't take a great deal of time or demand a commitment to a considerable degree. Assisting even in small ways can help somebody in need and improve your physical and emotional well-being.
Approach the Locals
Local rugby clubs are a good place to start. Most amateur clubs cannot exist without the tireless efforts of their volunteers, and there is always a suitable position available to a dedicated volunteer, whether on or off the pitch.
Getting involved as a rugby coach, for instance, can be extremely rewarding. While helping others improve their games, you also learn more about the overall game, which can help you to become a better player.
As you begin building a coaching track record, you should consider gaining qualifications and improving your coaching skills so you can extend your coaching activities.
You can enjoy the same kind of satisfaction if you assist in the clubhouse or referee a kid's match on a Sunday morning. We at 7 Bamboos Rugby rely on many compassionate volunteers. Get in touch if you're interested in volunteering.
What's the best way to start volunteering?
The easiest way to start is to approach institutions within your local community. Reach out to local clubs or other community organizations.
When is the best time to do it?
Most rugby clubs require the most help during the regular season, some of them the whole year throughout. Our main operating season is during the summer months if you are interested in joining us.
Journaling is something that has become very popular in today's environment. The benefits of keeping a journal as an athlete are numerous. It can be used to track your progress.
Keeping a record of your training will allow you to see your progress over time and the structure to reflect upon that previous training session or competition. This can motivate you to keep working hard.
But journaling can also improve your mental health. Looking back on past entries can help you overcome a challenge when you are struggling. Seeing how you overcame past challenges can give you the strength to push forward now.
Research suggests that defining a goal in writing is strongly associated with success in reaching that goal. By following a journal and writing down your thoughts and feelings, you'll maximize your efforts toward accomplishing your set goals and ambitions.
In addition, using a reflective journal leads to higher levels of self-efficacy and belief in your abilities. This increase in self-efficacy is strongly linked to the completion of tasks.
By making a habit of journaling in a way that promotes positive affirmation and boosts your neural reward mechanisms, you train yourself to take on little successes, with each being as valuable as the last.
Over time these "micro-successes" translate into higher levels of self-belief and the ability to get things done.
What's the best way to start journaling?
For many journaling works best with a pen and paper. Some invest in a high-quality leather notebook; others prefer to use a single A4 page of ordinary paper to be put in a folder.
Alternatively, there are many handy apps out there to do your daily journaling on the phone. One of the best ones available is Simple Diary.
When is the best time to do it?
Journaling is a very effective activity to either begin with or finish your day. But if you decide to keep a complete record of your thoughts, you should do it both first thing in the morning and at the end of the day. Use the early morning to set your goals for the day, and use the evening for reflection.
Conclusion
In conclusion, adding one or more of these five habits to your training routine can help you to see improvements. Yoga, meditation, ice baths, volunteering, and journaling are all easy to start and can bring a lot of excitement to your training. If you want a new habit to last, you need to stick with it for a longer period of time.
Thinking outside the box when it comes to training can be the key to improvement and becoming a better player. By being creative and innovative, you can challenge yourself in new and different ways, which can lead to better results on the field. So don't be afraid to try something new – it could be just what you need to take your game to the next level.
#yoga #meditation #icebaths #volunteering #journaling #selfimprovement