Highlights | New Zealand Sevens | Day 2
(via World Rugby)
Argentina men and New Zealand women secured HSBC World Rugby Sevens Series gold on a dramatic final day in Hamilton.
New Zealand beat USA to claim women's title on home soil
New Zealand were superb all weekend in the women's event, scoring 225 points and conceding just 19.
In the Cup final, Michaela Blyde scored a hat-trick in a 33-7 win over USA, while Australia claimed bronze thanks to a 33-17 victory over Ireland.
New Zealand now lead the HSBC World Rugby Sevens Series standings on 58 points with bronze medal winning Australia second on 54 points and USA third on 50 points.
In the men's competition Argentina came back from 12-0 down to win the men's Cup final 14-12 against the All Blacks Sevens while USA took bronze with a thrilling 15-14 win over France.
New Zealand now lead the HSBC World Rugby Sevens Series standings on 63 points with USA second on 61 points and Argentina third on 59 points.
New Zealand now have a silver and two golds from three events while USA have two bronzes and a silver.
Argentina break New Zealand hearts with victory in men's final
In the men's Cup final Argentina fought back from 12-0 down to win a breath-taking encounter.
In the first half, New Zealand had to deal with a yellow card for Joe Webber, but they took the lead when down to six men.
Akuila Rokolisoa was the try scorer that time and, when back to seven, Roderick Solo scored a second try just before half-time. Rokolisoa converted and it was 12-0 at the interval.
The second half belonged to Argentina though and tries from Santiago Alvarez and Marcos Moneta – converted by Santiago Vera Feld and Tobias Wade respectively – put them 14-12 up.
There was then late, late drama as Brady Rush had a try effort disallowed for New Zealand, meaning Argentina claimed a famous victory.
For Argentina, this gold is their first medal of the 2023 Series and should give them momentum for the coming months.
Paris 2024 Olympic qualification at stake for top four ranked teams in 2023 Series
The 2023 Series is shaping up to be the most competitive in history with the prize of Olympic Games Paris 2024 qualification on offer for the top four women's and men's teams in the 2023 Series standings, while hosts France have pre-qualified for next summer's pinnacle event in the nation's capital.
The stakes couldn't be higher at the bottom end of the men's Series this season as well. Following the penultimate event in Toulouse, the 15th ranked team will be relegated to the 2024 Sevens Challenger Series while the 12th through 14th ranked teams will face off against the Sevens Challenger Series 2023 winner for the 12th and final position on the 2024 Series.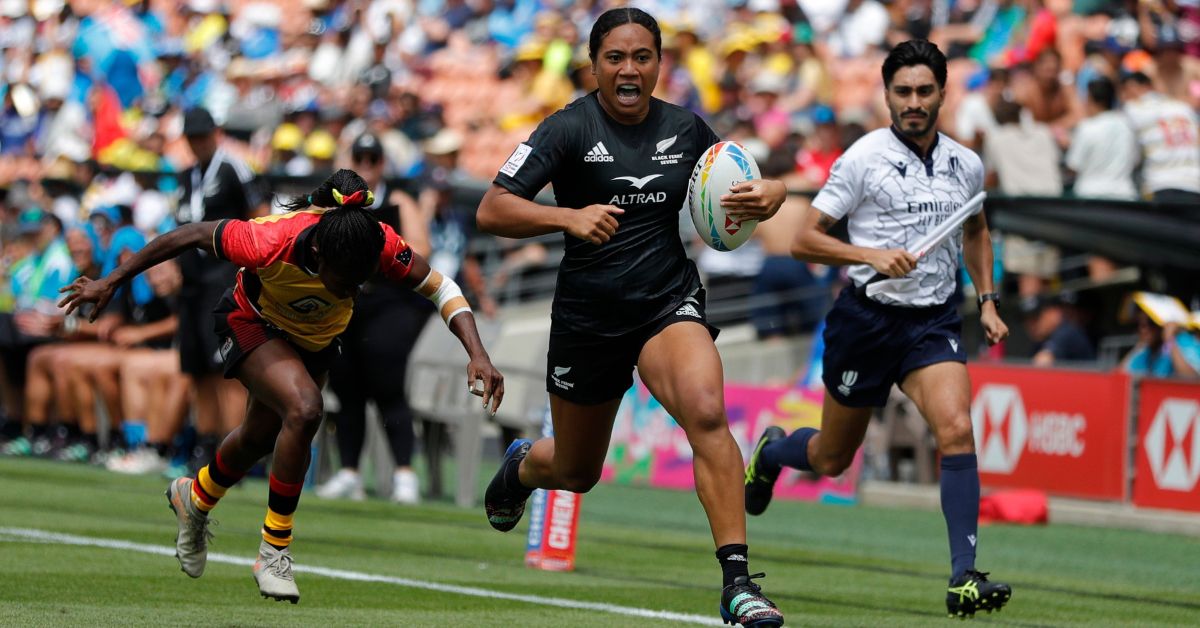 The men's and women's teams move straight on to Sydney, Australia for the next round of the HSBC World Rugby Sevens Series 2023 on 27-29 January and the pools have been confirmed.
Tickets for the HSBC Sydney Sevens are available from www.sydney7s.com.au/tickets.
Quick Links
VIEW WOMEN'S SERIES STANDINGS >>
VIEW MEN'S SERIES STANDINGS >>
VIEW MEN'S RESULTS AND POOLS >>