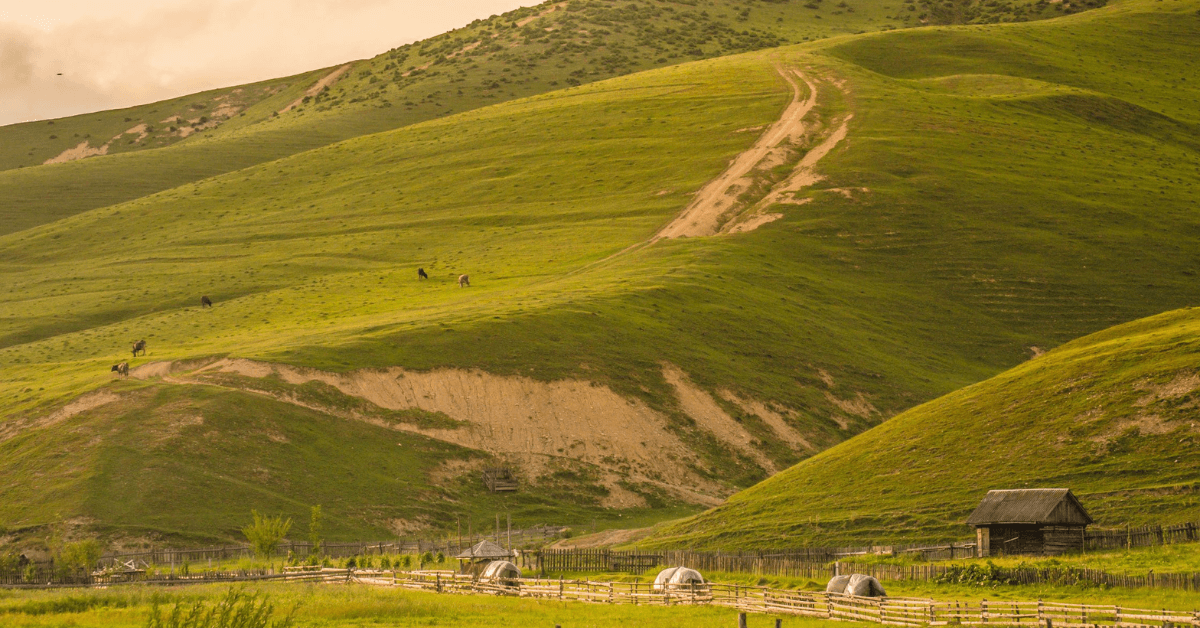 Why the Hill Should Become Your Best Friend
"Every mountain top is within reach if just keep climbing." — Barry Finlay
Fiji and the Dunes
The Fijian rugby sevens team is among the world's best — they won the World Cup in South Africa, and Olympic Gold in Rio and Tokyo and are the four-time World Sevens Series winners.
When rugby sevens top coach Ben Ryan took charge of the islanders in 2013 he revealed that his side spend a lot of time running up sand dune hills.
Ryan believed that training at the world-famous Sigatoka sand dunes contributed greatly to the team's desire for success.
In an interview, he explained how much the squad gets physically and mentally out of it.
Particularly as a team, because you see the dunes in front of you and you can't disappear. If you do it slower, it's harder.
You got to do it to the best of your ability, and you just need to knock that little devil off your shoulder.
In essence, this is where a world-class team such as Fiji gains the ability to secure wins in the dying seconds of a match.
The dunes teach you that you can produce more than you think even though your legs are searing with pain, but you just need to get on with it.
Head out into the Nature
Rugby players spend a lot of time in the gym and on the pitch.
While these are great environments to improve your game and become a fitter athlete, heading out into nature is a welcoming change from the sweaty and noisy environment of the local gym.
Adding regular outdoor runs to your training is a fantastic way to improve your fitness levels.
However, if you really want to raise the bar and get faster, stronger, and even mentally tougher you should squeeze hill running sessions into your schedule.
In this article, we explore why hill runs are a real performance booster, provide tips on the best technique and reveal some of the best workouts.
Benefits of Hill Running
Sprinting up a hill is torment. It feels brutal and painful. In comparison to a steady 5k run, a hill run session is pure hell.
But here is the good news: It's all worth it. Hill running is hugely effective due to its increased intensity. Just one session a week can make a difference to your performance.
If you think that hill running is only beneficial for runners — think again. Running hills gives you a lot of benefits mentally and physically.
Building Strength
Running an increased elevation is a type of resistance training that offers a refreshing alternative to lifting weights or other strength exercises. This allows the body to become stronger and more powerful.
You'll not just build up muscles in your calves and glutes but also in the upper body. It's vital to focus on holding your core tight and swinging your arms. This will contribute to increasing your core and upper body strength.
Prevent Injuries
More strength also leads to a reduced risk of injuries. Sprints offer huge athletic benefits and are essential for any sports that require powerful movements.
But flat-level sprints carry a high risk of injury. That risk is nearly eliminated with hill sprints.
When you sprint uphill, your body pushes to the limit without allowing you to reach top speed.
Hill sprints keep your muscles safer and can help cut down common injuries such as pulled hamstrings and strained calf muscles.
Increase Speed and Endurance
Both endurance and speed can be real game-changers on the rugby pitch. Running uphill can boost both simultaneously.
The added energy needed for each stride, though tough at the time, will leave you with more fuel in the tank in the long run.
When it comes to speed, uphill running uses the same muscles that are typically reserved for sprinting. That's the reason why sprinters spend a lot of time on the hill.
Burn Calories
If you are aiming to shred some unnecessary flap, the hill might be the right place for you. The intensity of a hill running workout requires the body to work a lot harder than during a flat surfaced jog.
Consequently, a lot more calories are burnt during such a form of exercise. A good hill workout is essentially a form of high-intensity interval training (HIIT), which is extremely beneficial for burning fat.
Mental Strength
As discussed above running up hills has plenty of physical benefits, but interestingly this form of exercising also helps to become mentally stronger.
Training in unusual and demanding environments requires you to step out of your comfort zone:
By taking this step, you start developing mental toughness.
Hill sprints are down to a simple calculation. You see the finish line in front of you (unlike long-distance running), but you know it requires hard to craft and a lot of effort to get to the line.
There are no places to hide, and you are forced to run as fast as possible. Combining these two ingredients is the best way to develop mental strength.
Top Tips for a correct Technique
To get the most out of your hill running workouts it's essential to maintain a solid and clean technique. Here are three simple tips to help you get the most out of a workout:
Tip #1
Ensure you stay tall as you go up the hill. You'll get more power out of each stride if you keep your hip underneath your shoulders and lean into the hill. The aim is to take the load out of the lower back.
Tip #2
To ensure running in the most economical fashion, keeping the cadence up is vital. To ensure this, start on a flat surface, then go uphill after finding your cadence.
Tip #3
Finally, don't forget that hill running is not all about the legs. Be sure not to neglect your upper body! Don't flex your shoulder or upper ears and do not move your arms at all. Tempting because we are focusing on the lower body, especially while doing hill sprints where we tense up top and lose our swing entirely.
Emphasise arm swings by ensuring that fingertips come well above your head. Good arm swings also help to stay in balance and get you up the hill quicker.
The best hill workouts
Now you know a lot more about the benefits of hill running and the correct technique, it's time to prep you for your next session.
Here are three workout ideas to try out:
The Starter
The ideal introduction to hill training for all newbies.
This is so important for all hill workouts. Before you sprint up any hill ensure you performed a thorough dynamic stretching routine and a light 10 minutes warm-up jog followed by a two-minute walk.
From the bottom of a gentle incline, run up for five seconds, then walk back to the starting point. Run up again for seven seconds, then walk down. Run for 10 seconds, and walk down. Feeling strong? Repeat the sequence.
45 seconds to the top
Find a hill that takes about 45 seconds to climb. Run hard to the top, then lengthen your stride and accelerate for 15 seconds to ingrain the quick transition. Jog down for recovery. Repeat six to 10 times.
Short but intense
Explode up a steep hill for 10t to 12 seconds. Try to go 100 percent. Then give yourself one to two minutes to walk down and catch your breath. Practice these on a regular basis and aim for up to eight reps.
Conclusion
Hill training is brutal! Most runners hate it with a passion. But with the right mindset, you'll learn that this form of exercise is worth its efforts.
Physically and mentally a well-structured workout will make you a fitter and stronger athlete even with as little as one session a week.
So, head out and go and find the next hill ready to tackle.
#hillrunning #fiji #training #sprinting