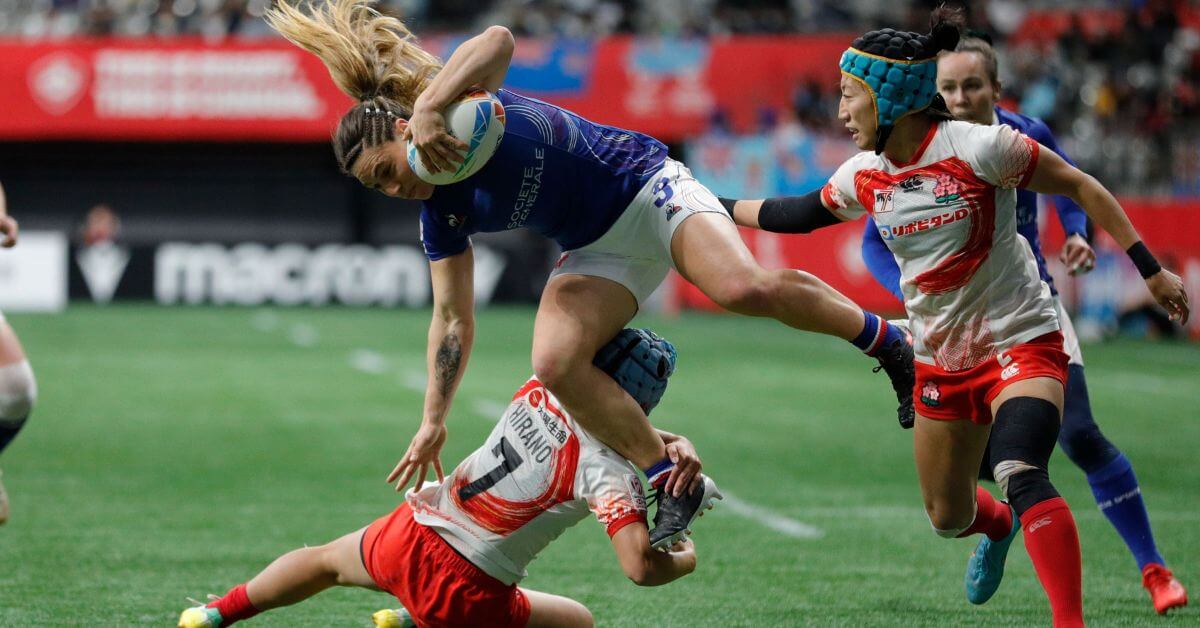 HIGHLIGHTS | HSBC Canada Sevens 2023 | Day 1
The HSBC Canada Sevens kicked off with a bang as several upsets, draws, and high drama unfolded in front of an enthusiastic crowd in Vancouver.
The tournament has added significance this year, as qualification for the Olympic Games Paris 2024 will be determined by this season's standings in the HSBC World Rugby Sevens Series 2023.
For the first time ever, the top 12 women's sevens teams in the world competed in BC Place, impressing the crowd with their speed, skill, and entertainment.
New Zealand, Australia, Ireland and USA stay unbeaten in the women's competition
The New Zealand Black Ferns Sevens continued their impressive form, topping Pool A with 103 – 7 points against their opponents.
Meanwhile, Australia, led by Olympic gold medalist Charlotte Caslick, won two games to lead Pool B. Ireland and USA were the top teams in Pool A, both finishing with unbeaten records. However, hosts Canada and Brazil struggled to secure wins.
Day two promises to be exciting, with matches between Australia and France, New Zealand and Fiji, and USA and Ireland concluding the pool stages on Saturday.
South Africa and France men's teams drew in a thriller
In the men's competition, current Series leaders New Zealand remained undefeated in the pool stages, defeating Spain and setting up a rematch with Samoa. Argentina won their first match in Pool B, while South Africa drew with France after an exciting extra-time conversion from Ricardo Duarttee.
Uruguay scored their first-ever win over two-time defending Olympic champions Fiji in Pool C, while Ireland dominated in Pool D, outscoring their opponents 85-12. In the final match of the day, hosts Canada thrilled their fans with a 29-12 win over Australia.
All Eyes on the Games
The 2023 Series is shaping up to be the most competitive yet, with the top four women's and men's teams in the 2023 Series standings qualifying for the Olympic Games Paris 2024.
New Zealand leads the men's standings with 107 points, followed by Argentina and South Africa tied for second, and Fiji in fourth position. Meanwhile, New Zealand also leads the women's standings with 78 points, with Australia and the USA tied at 66 points each.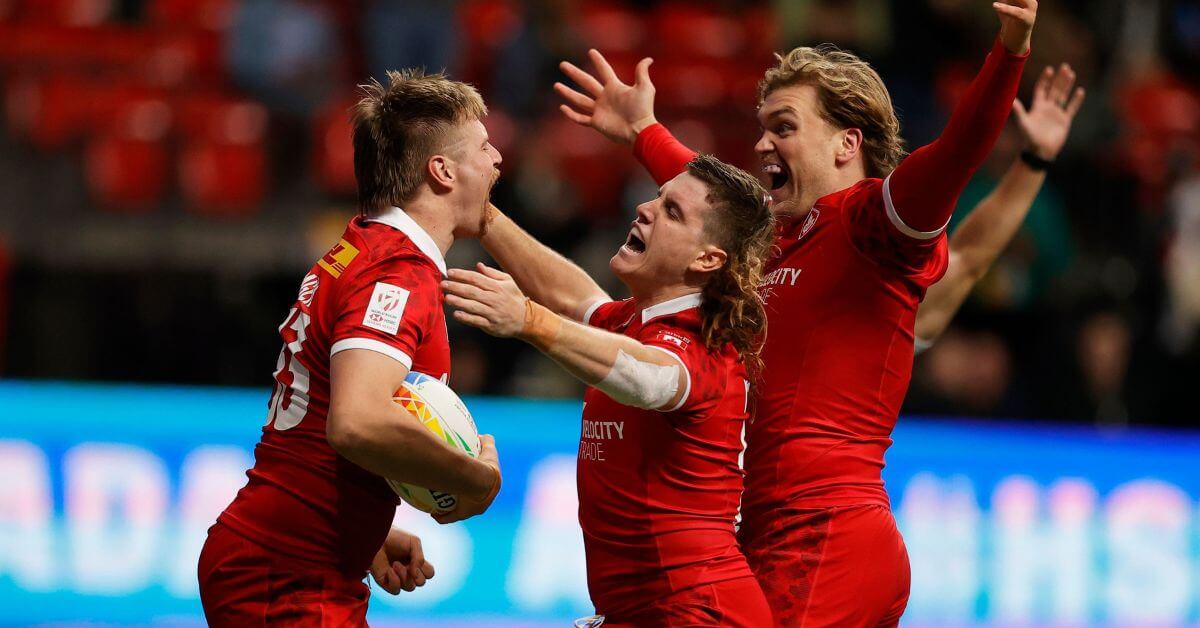 The tournament resumes on Saturday with the completion of the pool matches, followed by the quarter-finals later in the day. The semi-finals and finals will take place on Sunday, with the race for Series glory and Olympic qualification continuing.
Rugby sevens fans around the world can watch the action via live stream on World Rugby digital platforms including www.world.rugby, You Tube and Facebook in countries where there is no national broadcaster covering the event.
Remaining tickets for the HSBC Canada Sevens are available here
Quick Links
VIEW WOMEN'S MATCH SCHEDULE >>