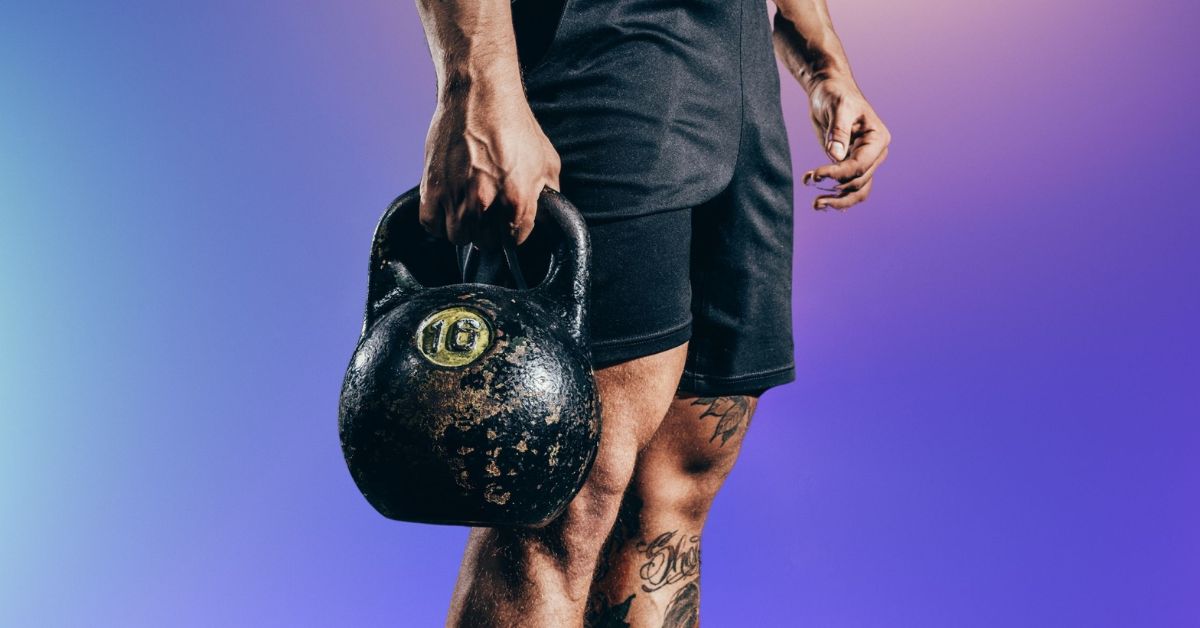 7 Must-Have Pieces Of Equipment To Train At Home
"You're only one workout away from a good mood." – Unknown
Working out at home is the new normal for many people; not just rugby players but all fitness-conscious people. It's safer, more convenient, and provides a way to stay active while working from home or when you're incredibly busy.
Staying fit keeps you mentally and physically capable of performing your best in all aspects of your life, whether you're trying to lose weight, train to become a better player, or just want to be fitter and healthier.
The mental benefits of working out keep depression and anxiety away while keeping you a happier and more energetic person.
By investing in home gym equipment that is reasonably priced, you can get a complete home workout without missing out on any key areas, and you can slowly build your home gym as money is available and you have time to test each piece of home fitness equipment out.
7 Bamboos Rugby coaches are ideally suited to help you find the best home workout equipment. They've been training amateur and professional athletes for many years and have to adjust to all types of workouts for men and women of all ages.
In this article, we will give you 7 must-have pieces of home gym equipment to cover all your training needs without spending too much money.
Resistance bands are an incredibly versatile piece of home gym equipment; they can be used for various exercises and are portable enough that you can work out at home, at a park, or even use them to enhance your sports training or actual gym workouts.
When using resistance bands, you attach them against something to get resistance when you pull or push the bands. You can attach resistance bands by looping them over your pull-up bar, against the railing of your balcony, or even under your feet or behind your back.
Once attached you can pull or push using standard workout routines, and the resistance bands provide additional resistance to make your workouts harder without needing real weights.
Consider putting the bands under your feet and then pulling up in a bicep curl motion, and now you can do bicep curls at home; the same can be done for triceps curls by placing the resistance band under your heels and pulling up behind your back in a triceps curl motion.
YouTube is filled with free home workout routines using resistance bands that you can follow along with for a complete workout, so buy your resistance bands now and get started.
Kettlebells are great to add to your home gym equipment; they combine strength training, cardio training, and even mobility training exercises into your movements. As a result, you'll be able to burn fat, gain strength, and improve the mobility and flexibility of your body.
Instead of buying 3-4 pieces of home fitness equipment, you'll find a kettlebell that can be used for a complete workout with simple movements.
As you progress, you may want to increase the weight of your kettlebell or even utilize resistance bands to make home workouts more challenging.
If you're short on time and want to combine aspects of your workout into a kettlebell routine, then buy your kettlebell now and find effective home workouts on YouTube to follow along with easily.
A TRX trainer is a fantastic piece of home fitness equipment that utilizes your body weight and gravity so that you to set up your home workouts anywhere you are. You simply need a door or some type of anchor point to attach the TRX trainer to and get a full-body workout in.
Your TRX trainer workouts will help you build strength, including incredible core strength, and increase your flexibility, balance, and coordination.
By using a TRX trainer, you can increase or decrease the resistance or difficulty of your workouts by repositioning your body to add or remove weight. Because you're using gravity and are suspended on the TRX trainer, it's a low impact on your joints.
If you're looking for a portable and easy-to-use piece of home workout equipment, then get yourself a TRX trainer which will come with full workout guides.
A Yoga mat is another piece of versatile home fitness equipment; it provides a non-slip and comfortable mat that is perfect for doing Yoga. It can be used for a standalone Yoga workout or is a fantastic way to warm up and warm down for your main home workout.
You can also utilize your Yoga mat as a base for your foam rolling, a platform for pushups and sit-ups so that you don't slip, and can be a fantastic non-slip surface for almost any of your home workouts, such as skipping rope or TRX training.
Having a Yoga mat at home is highly recommended even if you never plan to do any Yoga; use it as a base for the rest of your home workout equipment so that you're not slipping while working out.
Get your Yoga mat with your first piece of home exercise equipment to get a safer and more effective home workout.
Effective recovery from your home workouts and injury will be crucial to staying pain-free, speeding up muscle recovery, and improving your flexibility. A foam roller is one of the most effective pieces of home gym equipment that can do all of this for you.
Using a foam roller after your workouts or a few times a week can improve your recovery time and ensure that you stay injury-free. It's as simple as rolling yourself on the foam roller and using your body weight to push into specific areas.
Your foam roller will come with an easy-to-use instructional leaflet to show how to roll and target specific areas of your body.
To stay pain-free and improve your recovery, get a foam roller and add it to your home gym.
Having a skipping rope in your home gym equipment allows you to have one of the most effective, most portable, and cheapest pieces of cardio equipment you can get.
You can get a standard skipping rope that will work for cardio or a weighted skipping rope that can be used for cardio and strength training.
Everybody used a skipping rope at school, so the learning curve is extremely low, and you set the speed and timing for your workout. So, it's simple to perform HITT or LISS workouts depending on your goals.
You'll be able to lose weight and improve your cardiovascular fitness, and by adding in a weighted rope, you can have a full-body workout to help grow muscle.
A skipping rope will allow you to work out at home as part of your workout routine, or you can simply use it while you're watching TV, so get your skipping rope now. Add a non-slip Yoga mat to protect your floors and provide some padding for your joints.
Pull-up bars are a great piece of home workout equipment because they're easy to install in any type of doorway, and they're small enough to fit in your luggage to take away with you.
Using a pull-up bar can significantly target your entire back, arms, and shoulders, and improves your grip strength. You can also hang from the pull-up bar to release tension in your lower back and even use the pull-up bar to do hanging leg raises to improve core strength.
While many people think that pull-ups are out of their level of fitness, it's easy to work up to a full pull-up by placing resistance bands over the bar and under your knees to give you additional help getting up until your strength improves.
Get your pull-up bar now and add some resistance bands if you think you'll need some assistance, to begin with. The nomination of these two items will allow you to do a full-body workout.
Essential Home Workout Equipment
By investing in these 7 must-have pieces of home gym equipment, you can get a complete workout without spending too much money.
With a little creativity and the help of online workout videos, you can create an effective workout routine that will help you achieve your fitness goals. Whether you're looking to lose weight, build muscle, or simply stay active, these pieces of equipment will provide you with the means to do so.
As you progress and your fitness level improves, you can add more equipment to your home gym and continue to challenge yourself.
#homeworkout #homeworkouts #homeworkoutideas #homeworkoutsforyou #homeworkoutchallenge